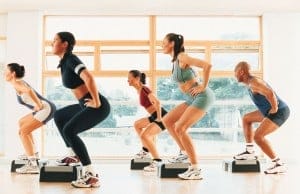 IHRSA, The International Health, Racquet & Sportsclub Association, a trade association representing over 10,000 health clubs and fitness businesses across the globe offers the following suggestions for choosing a health club.
A Gym Membership is an Investment in Your Health: The most important thing to remember is that your health club should work for you. Choose a club that will help you attain your goals in a fun and engaging way. When deciding which club is right for you, remember that a fitness club membership is an investment. When investing in your health, you should make a choice based on how much you expect to get out it.
If you are planning to use a gym for a quick workout on the treadmill during your lunch break, a small, express club may meet your needs. However, if you are looking to participate in group classes, personal training and/or social activities and sports leagues, a full service club may be the right choice for you.
Since there are clubs geared to all types of members, in order to find the club that's right for you, you'll need to consider your level of fitness experience (will you need an unintimidating club with hands on service and special programs for beginners or a fully stocked weight room designed for an experienced athlete); your lifestyle (will you be working out before work, during lunch, on weekends, at 3am) and your fitness goals (will you want to train for a marathon or to be better able to play with your grandkids).
When touring the club make sure they have what you want. Prepare a checklist of the things that are important to you, such as personal training, childcare, group exercise classes, changing facilities, parking, lockers, choices in cardio equipment, swimming pools, etc..
Important factors that go into selecting a membership are the following:
CONVENIENCE: The more convenient the club's location is to either your home or your office, the more likely you will be to use it. Additionally, if you plan to use a location close to work during the week, and one closer to home on the weekends, a chain with multiple locations may fit your needs. And, related to convenience, what are the club's hours of operation? Many clubs open early and stay open late, and a growing number are open a full 24‐hours (some fully staffed, some not), while others are only open "mothers‐hours" or have different rates for afternoon hours. Be sure to visit the club at the times you are most likely to use it.
STAFF: Is the staff is available to answer questions, or show you how to operate a piece of equipment. And ask whether the trainers and instructors are certified through a nationally recognized certification organization.
EQUIPMENT: Equipment selection is important, as some people like a wide variety of equipment and machines while others simply want a treadmill, while others only require dumbbells. Make sure you join the club provides the equipment and services that will have the best chance of helping you reach YOUR fitness goals.
DETAILS: Pay Attention to the General Atmosphere. How is the overall cleanliness? What kind of music is being played? Is the equipment well maintained? Is the décor appealing? What are the other members like? Is the staff friendly? Is this a place you would enjoy spending your time?
RECIPROCITY: If you travel, you may benefit from a membership in a club that participates in the IHRSA Passport Program that entitles you to discounted guest privileges at a worldwide network of clubs. Find a participating clubs at www.healthclubs.com/passport.
TRY BEFORE YOU BUY: Do not join online or over the phone, without paying the club a visit, or even better, getting in a trial workout. Many clubs offer guest passes or trial memberships for little to no cost.
READ THE CONTRACT: Before you enter into any agreement, make sure you know the terms of the contract. Never sign up for a lifetime membership (which is illegal in most states). Know when your membership agreement expires and what the renewing and cancellation processes are. Also, know what the cooling off period is. Most clubs provide a 3‐5 day cooling off period, which provides a sufficient window of time during which you can decide if the facility and services are desirable.
JOIN AN IHRSA CLUB: IHRSA members (over 6,000 clubs in North America of all types and sizes) have taken the extra step of joining their industry's trade association in order to support high industry standards and to access continuing education, services and training. And only IHRSA members are able to provide their members with health promotion programs such as I Lost It at the Club! (January to March), Get Active America! (May), The Joining Forces Network (year‐round for military families), and the Passport Program for reciprocal access. IHRSA and its members are dedicated to making the world healthier through regular exercise and fitness promotion. Find an IHRSA Club at www.healthclubs.com.