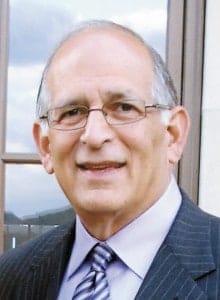 By Harvey Kart
Without question, Americans are more health conscious than in any other time in our history. The proof is everywhere. You see it in the grocery store lines, where people thumb through health articles and magazines while waiting to pay for their fresh vegetables, soy milk, flaxseed, fresh salmon and nuts. You can't avoid it while sprawled on the couch watching TV because every other commercial talks about health issues and every fifth program seems to do the same. You even come face-to-face with it in public, with gyms for every budget sprouting on every corner, while around every corner is a jogger, biker or power walker.
Trust me, as someone who publishes a healthcare newspaper and web site, it's all good. Any major jump in all things healthcare—including personal health, health research and even the business of health—affirms why I have dedicated much of my life to providing that information to consumers. Fact is, in our land of plenty, it's easy to get plenty of the wrong things and develop plenty of the wrong habits. So it's wise for each of us to take charge of our personal wellbeing.
Speaking of plenty, today those interested in a healthier mind, spirit or body have a plethora of places to choose from to obtain healthcare information. So allow me to make a pitch for our web site, www.pittsburghhealthcarereport.com, as a sort of one-stop shopping place for all things related to consumer health.
While many sources of healthcare information may be new to the scene, www.pittsburghhealthcarereport.com, in one variation or another, has been providing good, solid information for more than 30 years. Using some of the finest healthcare reporters and writers anywhere, we have gleaned information and interviews from some of the most accomplished healthcare professionals working in one of the world's most renowned healthcare regions. Over those three decades we have amassed an incredible storehouse of ideas, innovations and information, all captured and available to you on our web site.
Anyone taking a moment to visit our site undoubtedly will be impressed by the repository of articles available and covering such areas as women's health, child care, men's health, general wellness and senior interests. We have approximately 8,000 connections and a resource directory for every need.
You might say, like those of you who are exercising and watching your diet, we have found the secret to longevity, which is much to your benefit. So if you haven't explored www.pittsburghhealthcarereport.com in awhile, I would invite you to do so today. It's like the old Kellogg's Corn Flakes commercial, where they asked the viewer to "Taste them again, for the first time."
I guarantee, once you dive into www.pittsburghhealthcarereport.com, you'll discover a world of ideas and information to benefit you, your loved ones and friends in a myriad of ways. That's why we've been here for 30 years and why we'll be here for you tomorrow, and the next day and the next day after that. Because maintaining good health isn't a fad. It's a lifetime pursuit.