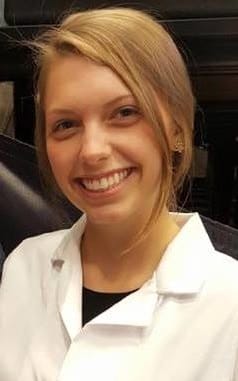 By Courteny Hager
Ever drive down the street and see a different pharmacy on every corner?  Your choices may soon be dwindling.  By now, you may already know about the two major mergers between big-name retail pharmacy companies. What you may not know, however, is how these changes are going to affect you as a patient.
In June 2015, CVS Health, the nation's second-largest retail pharmacy at the time, announced that they would acquire the entirety of Target's pharmacy business and would ultimately operate these locations under the CVS name. At a price tag of $1.9 billion, this acquisition of almost 1700 new stores has enabled CVS health to surpass Walgreens in becoming the nation's largest pharmacy chain.
The top ranking won't last long, however, as Walgreens Boots Alliance (WBA) announced that they themselves would be buying out the third-largest pharmacy chain, Rite Aid, for $17.2 billion. In doing so, WBA will be acquiring over 4,500 stores, pushing the company ahead of CVS with over 12,000 locations nationally. With this acquisition, WBA will be responsible for almost one in every five pharmacies in the nation.
The Federal Trade Commission (FTC) will be reviewing these deals to ensure they do not cross the line in creating an anti-competitive environment. The FTC will mainly be focused on areas where Walgreens and Rite Aid are in direct competition with one another. Their goal is to ultimately prevent increasing prescription drug prices, which is a direct consequence of an anti-competitive market. WBA will likely need to divest quite a few stores in order to meet antitrust approval from the FTC, and with this in mind, the company stated that they are willing to discard up to 1000 locations. This may prove to be difficult, however, since the FTC will likely want an up-and-coming big-name pharmacy to take Rite Aid's place, as opposed to selling each of the divested stores to individual local buyers.
So what does this mean for you, the patient? Your personal pharmacy experience is not going to be dramatically altered, but there are a few key changes to expect.
If you currently use Rite Aid pharmacies, they will remain under the same brand, although this may change as decisions are made along the acquisition process. If your pharmacy is one of the potentially divested Walgreens/Rite Aid locations, it may be under a new name altogether, or may even be shut down; this decision will be made later in the year. If you currently use Target pharmacies or clinics, expect a new sign above the counter to say "CVS Pharmacy" or "Minute Clinic," respectively.  Additionally, the staff will no longer be wearing the red-and-khaki iconic Target uniforms.
For most patients, the major concern is whether their prescription costs will be affected. At each location, copays for those with insurance will likely go unchanged. According to CVS Health, it may be beneficial to get in contact with your health plan provider to learn the details of your pharmacy network, copays, and other coverage options.  However, it is unknown as of now whether or not prices will increase for those without insurance, though many speculate it will, considering the decreased competition in the market.
For the most part, no action is required on your end, as both WBA and CVS Health are aiming to make the transitions as seamless as possible. Though it is unlikely that these mergers will negatively affect patients, you should talk to your pharmacist about any concerns you have regarding the changes and how they may affect you.
This article was written by third-year pharmacy student at Duquesne University Mylan School of Pharmacy, Courteny Hager, and reviewed by her faculty advisor, Dr. Jordan Covvey. 
Courteny Hager is a third-year pharmacy student at Duquesne University Mylan School of Pharmacy. She current works as an intern at a local retail pharmacy and is actively involved in several pharmacy organizations on campus. Courteny plans to direct her career path towards the field of public health, particularly in the context of prevention and education on a global scale. 
Dr. Covvey is an Assistant Professor in Pharmacy Administration at the Duquesne University Mylan School of Pharmacy. She earned her Doctor of Pharmacy from the University of Kentucky in 2010, and then completed residency training at Virginia Commonwealth University Health System in 2011. She subsequently passed her board certification in pharmacotherapy (BCPS) and was selected as a recipient of a Fulbright grant to complete a Doctor of Philosophy at the University of Strathclyde Institute of Pharmacy and Biomedical Sciences in Scotland. She currently teaches in the public and global health curriculum for pharmacy students at Duquesne, and her research area is in the utilization of healthcare data, such as electronic medical records, for quality improvement in prescribing.