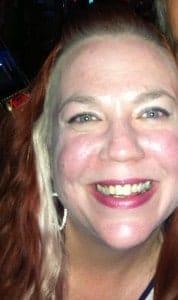 By Lila Pettijohn
What is wellness? Wellness, as defined by www.dictionary.com, is "the quality or state of being healthy in body and mind, especially as the result of deliberate effort". I totally agree with this definition and would also add that wellness includes emotional and spiritual components. When you are well in these four main areas of being, it greatly affects your relationships, finances, career, sleep, stress-levels, and general happiness in life. Your outlook is more positive when you are well. When there is a lack of overall wellness then the rest of your day to day experiences seem to feel more challenging; you may not be getting the most out of your life.
So, let's look at the four key components of wellness. Physical wellness is the most tangible and finite component. You know when you don't feel well. It may be just the common cold or it could be a serious illness. Think about a time when you weren't physically well. It affected the rest of your life, be it for a short or an extended period of time. Work wasn't as easy to do—if you could work at all. Day to day responsibilities like cooking, cleaning, running errands, and paying the bills felt like a huge undertaking. You probably didn't want to see friends or do something fun with your family. Any plans that you may have had (and really been looking forward to) were, most likely, out the window. You can see how not feeling well physically runs over into every other area of life.
Things get a little fuzzier here as we talk about mental wellness. This can be somewhat of a grey area because mental health might mean different things to different people. And there is a stigma around mental health issues; although, less than there used to be. In this writing, I will not be addressing serious mental disorders that require treatment like depression, addiction, or PTSD. If you, or someone you know, suffers from a serious mental health issue please reach out to qualified professionals for help. The mental health I am writing about is our underlying thoughts. Taking care of oneself mentally is just as important as taking care of oneself physically. Our mental outlook greatly affects the overall outcome of our lives. We all have an ongoing dialogue in our heads that is front and center as we move throughout our lives. You may not even be aware of it because your thoughts are habitual and you have been thinking them for so long that it's just there. Some of you might be very aware of your internal dialogue and wishing you had a different tape to stick in the player.
Emotional health can be even harder to define. There are no hard and fast rules to determine if someone is emotionally healthy; it is a fluid notion and varies greatly from person to person. In general, though, emotional health is about what you do with your emotions. So many things happen in our lives that send our emotions on a roller coaster. Some way up, some way down, most of them hovering in the middle somewhere. You must allow yourself to feel your emotions; it is not healthy to ignore them completely. Emotions are vitally important to overall wellness because they are our inner compass. Emotions indicate to us when there is a potential problem that needs to be addressed. It is what we do with our emotions that is important. Feeling them, observing them, and letting them pass is a healthy way of being emotionally.
The most difficult component of wellness to define is spiritual wellness because there isn't anything tangible about it; it can't be measured in concrete terms. That being said, I believe that spiritual wellness is the most important component and is the building block for all of the other components. Spiritual wellness is having a connection to your higher power, whatever your definition of a higher power is. Whether you call it your higher power, spirit, God, the Universe, Buddha, Allah, source, or something else I am talking about your belief that there is something or someone outside of ourselves that is watching out for us, protecting us. Connection to this higher power, belief that there is something greater out there provides great comfort as we go through the trials and tribulations of living in the physical world.
Wellness, as a whole, can be defined by the quality of your life in all its aspects. You can look at each area of your life objectively and tell if you are well in that area. If you want things to improve in any—or all—areas of your life, take the steps necessary to provide you with the wellness you seek.
Lila Shanti Pettyjohn is a Certified Professional Coach, Certified Wellness Coach, Licensed Aesthetician, and Certified Reiki Practitioner. Lila believes that true wellness comes from a balance of physical, mental, emotional, and spiritual energies. She helps clients develop and maintain wellness through action plans that create lasting results.
For information/appointments: www.anewleafwellness.com, 318-294-5926, or lisha93000@yahoo.com.