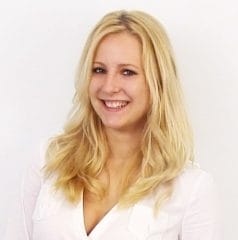 By Faith Franz
Mesothelioma – like any other cancer – has the potential to shorten a patient's lifespan. However, with the right blend of innovative treatment and determination, patients can beat the odds and become a mesothelioma survivor.
For mesothelioma patients, this may seem like it is easier said than done. The disease is relatively rare, yet aggressive. The cancer typically remains asymptomatic until it has reached its later stages, and most patients receive a stage III or IV diagnosis. This generally limits the available treatment options, and most patients receive an average prognosis of one year from the time of their diagnosis.
Although mesothelioma statistics can be discouraging, patients must remember that the stats are only a prediction and that survivors are continually beating the odds. Some of these survivors beat their prognosis by months or years, with a number living more than a decade after their diagnosis.
Several notable mesothelioma survivors – such as Paul Kraus and J.R. O'Connor – have become spokespeople for their disease, writing inspirational books and presenting speeches to other patients. However, many other patients are coming forward and sharing their unique paths to survival. These patients all have utilized different routes of treatment, but the underlying message of their stories is the same: Any mesothelioma patient could be the next survivor.
How to Give Yourself the Best Chances at Survival
Each patient will have a unique set of factors that impact their medical options. Young, fit, early stage patients may be eligible for more aggressive surgeries or chemotherapy regimens. Later stage patients or older patients may be more suited for plans that combine milder traditional treatments and palliative care.
A team of mesothelioma experts can help patients develop the most promising therapeutic plan. Because the cancer is rare, few doctors have treated a mesothelioma patient. However, the following doctors have become nationwide leaders in mesothelioma treatment:
David Sugarbaker, M.D. (Brigham and Women's Hospital)
Robert Cameron, M.D. (UCLA Medical Center)
Hedy Kindler, M.D. (University of Chicago Medical Center)
Harvey Pass, M.D. (New York University Medical Center)
These specialists tend to work at well-equipped hospitals that offer patients access to leading technology and medications. Mesothelioma experts may also be able to enter their patients into clinical trials. These studies can provide access to potentially life-saving therapies that are not yet available in a clinical setting.
Most mesothelioma experts add other medical professionals to their patient's treatment team. From radiation oncologists to nutrition specialists, the entire team can work together to coordinate every aspect of the patient's medical care.
In some cases, the treatment team may introduce the patient to alternative therapies. Many mesothelioma survivors have found great success in dietary changes, supplementation regimens and mind-body therapies such as yoga and meditation. Typically associated with a low range of side effects, these treatments help patients manage their symptoms and improve their quality of life.
Perhaps most importantly, patients must remain positive and focused throughout the treatment process. Because this can be a difficult and emotionally taxing time, patients may wish to join a support group. These free, voluntary groups can be an excellent outlet for frustrations. They can also connect patients with other current patients or survivors. By exchanging stories and sharing experiences with support group members who have already been through the process, mesothelioma patients can continually renew their spark of hope for survival.
Author bio: Faith Franz researches and writes about health-related issues for The Mesothelioma Center. One of her focuses is living with cancer.