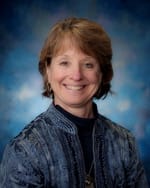 An experimental, lab-made molecule was able to stick to certain inflammatory proteins and reduce acute breathing problems among people with a type of moderate-to-severe asthma, according to researchers at the University of Pittsburgh School of Medicine. Their findings were published today in the New England Journal of Medicine, coinciding with their presentation of the study in Philadelphia at the annual meeting of the American Thoracic Society.
Recent estimates suggest that 24.6 million Americans have asthma, and 10 to 20 percent of them don't have optimal control of their symptoms despite modern medications, said senior author Sally Wenzel, M.D., professor, Division of Pulmonary, Allergy and Critical Care Medicine (PACCM), Pitt School of Medicine, and director,University of Pittsburgh Asthma Institute at UPMC/University of Pittsburgh School of Medicine. Effective treatment of persistent, moderate-to-severe asthma has been challenging.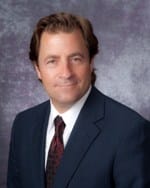 "We suspect that there are different underlying causes that lead to the clinical syndrome of asthma, so different treatment approaches are likely needed depending on what type of asthma a patient has," she said. "A one-size-fits-all strategy might not, in fact, work for everyone."
For the Phase IIa trial, the researchers assessed asthma patients who: were taking moderate to high doses of inhaled steroids and airway-opening drugs called long-acting beta agonists; and had high counts of eosinophils, a kind of white cell usually associated with allergy. For 12 weeks, 52 participants received weekly injections of a placebo and 52 others received weekly injections of dupilumab, a monoclonal antibody that inhibits the activity of signaling molecules involved in inflammation. After four weeks, both groups stopped using their long-acting beta agonist. Between the sixth and ninth weeks, they gradually stopped taking the inhaled steroid.
Three patients in the dupilumab group (5.8 percent) had asthma attacks compared to 23 (44.2 percent) in the placebo group, a reduction of 87 percent. The experimental agent was associated with lower levels of biomarkers of inflammation. Minor irritation at the injection site and of the nose and throat, headache and nausea occurred more frequently in the dupilumab group.
"Our findings suggest that dupilumab holds promise for the treatment of moderate-to-severe asthma," Dr. Wenzel said. "However, further studies are needed to better define the patients who will do the best with this new approach, as well as longer-term efficacy and safety."
Added Mark Gladwin, M.D., chief of PACCM: "A major focus of our Division of Pulmonary, Allergy and Critical Care Medicine at the University of Pittsburgh is personalized or precision medicine, which aims to match a specific treatment to a specific disease, the right approach for the right person. This study highlights the potential of targeting specific molecular pathways in the right patient with asthma."
The study team included other researchers from the University of Pittsburgh; Colorado Allergy and Asthma Centers, Denver, CO; California Allergy & Asthma Medical Group, Inc., Los Angeles; Peninsula Research Associates, Rolling Hills Estates, CA; Research and Development, Sanofi, Bridgewater, NJ; and Regeneron Pharmaceuticals, Inc., Tarrytown, N.Y.
The project was funded by Sanofi and Regeneron.
Sally Wenzel, M.D., talks about her asthma research published today by the New England Journal of Medicine and presented concurrently at the national convention of the American Thoracic Society.
Gladwin, Kaminski Awards
The American Thoracic Society, at its International Conference 2013 Awards Session in Philadelphia on Sunday, May 19, presented 12 awards to the leading pulmonology clinicians and researchers. Two of its four honorees for Recognition for Scientific Accomplishments are leaders from the Pitt/UPMC PACCM programs.
Mark Gladwin, M.D., PACCM chief, and director, Pitt's Vascular Medicine Institute, and Naftali Kaminski, M.D., professor and director, Dorothy P. and Richard P. Simmons Center for Interstitial Lung Diseases at UPMC, received the scientific awards in a rare 1-2 for a single institution or city. The other winners included Paul Noble, M.D., chair of the Department of Medicine, Cedars-Sinai Medical Center in Los Angeles, and Timothy Blackwell, M.D., director of PACCM, Vanderbilt-Ingram Cancer Center in Nashville, Tenn.
"It is a source of great pride to the University, UPMC and the Department of Medicine that two of our outstanding Pulmonary faculty are being recognized with these awards," said John J. Reilly, M.D., Jack D. Myers Professor and Chair, School of Medicine. "With the support of the Simmons Family, Dr. Kaminski has created an outstanding clinical and research program focused on interstitial lung disease. Dr. Gladwin's scientific accomplishments, for which he is being recognized, are in addition to his accomplishments as a leader of the Division of Pulmonary, Allergy and Critical Care Medicine and the Vascular Medicine Institute. The fact that two of the four honorees this year come from the same program is emblematic of the overall strength of the PACCM program.  I am grateful that the ATS has chosen to recognize both of these outstanding physician-investigators."
Honor for Pitt Student's Research
In a study highlighted at the American Thoracic Society annual meeting, Pitt researchers linked systemic inflammation in chronic obstructive pulmonary disease (COPD) with depression.
For the project, 450 tobacco-exposed patients were given a variety of depression and COPD tests. The researchers found that 49 of 215 (22.8 percent) female participants and 37 of 235 (15.7 percent) of male participants were depressed. Depressive symptoms were most strongly associated with: higher levels of interleukin-6, a biomarker of systemic inflammation; lower than expected forced expiratory volume, which is the maximal amount of air that can be exhaled in one second; female sex; and current smoking status.
"Depression has been linked with a number of symptoms and co-morbidities in COPD patients," said student researcher Hilary Strollo, M.S., a graduate of Pitt's School of Health and Rehabilitation Sciences, who is set to present this research project at the meeting at 3:15 p.m., Wednesday, May 22. "Our findings add evidence of a strong relationship between depression and one of the hallmarks of COPD – systemic inflammation – independent of the severity of the disease."
For additional information about the Schools of the Health Sciences, please visit www.health.pitt.edu.