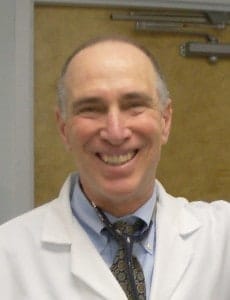 Monongahela Valley Hospital's Center for Diabetes and Endocrinology will offer a spring Diabetes Education Day on Tuesday, April 10, from 6 to 8 p.m. in the hospital's Anthony M. Lombardi Education Conference Center.
MVH Board Certified Endocrinologist Wayne A. Evron, M.D., will give a talk called, "Diabetes: how did I get it?" The event is free and open to the public but advanced registration is requested by calling 724-258-1483.
Registered dietitians and certified diabetes educators will also attend to answer questions and diabetes-specific vendors will provide information on educational materials and products, like glucose meters.
Karen Pritts, director of the hospital's Center for Diabetes and Endocrinology, said the event is designed to give participants detailed basic information on diabetes, a chronic disease affecting the way the body uses food for energy, caused by the pancreas' inability to make enough insulin or to use it properly.
Ms. Pritts said that the American Diabetes Association's latest numbers are alarming. For example, the number of Americans with diabetes climbed to nearly 26 million, or 8.3 percent of the population. Of those, 7 million remain undiagnosed because diabetes can easily go undetected.
The state Department of Health estimates that 9 percent of Pennsylvania's adults ages 18 and older have been diagnosed and that diabetes and its complications were the seventh leading cause of death in the state in 2008, an average of nine deaths each day.
The ADA says an additional 79 million people remain at risk for pre-diabetes, which can be treated to slow the progression to type 2 diabetes, the most prevalent form, in which the body doesn't make enough insulin. In type 1 diabetes, the body produces no insulin.
"Diagnosing diabetes early and working to maintain good blood glucose control is essential for positive health outcomes," Ms. Pritts said. "Research has shown that complication risks can be decreased and improved with diabetes control. The goal of the program on April 10 is to heighten that awareness in our community."
Controlling type 2 diabetes includes several key factors beginning with exercise, weight reduction if needed, taking medications as ordered, monitoring blood sugars and education.
MVH is certified from the American Diabetes Association (ADA) to provide diabetes self-management education programs at two sites – Monongahela Valley Hospital in Carroll Twp. and at the Center for Fitness and Health in the Mon-Vale HealthPLEX in Rostraver. This prestigious recognition is awarded every three years by the American Diabetes Association.
According to the Pennsylvania Department of Health, there are many factors that increase one's risk of diabetes — some are genetic and cannot be changed, such as age, gender, family history, etc., and some risk factors can be changed, such as diet and exercise.
Those at risk for diabetes:
are overweight.
live an inactive lifestyle with little or no exercise during the day.
have high blood pressure (130/80 or higher).
have parents or siblings with diabetes.
are a member of a high risk ethnic group such as African American, Hispanic/Latino, American Indian, Asian American or Pacific Islander.
are women who have had gestational diabetes during pregnancy.
are women who have had a baby weighing nine or more pounds at birth.