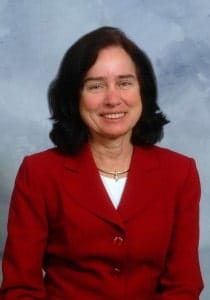 Your Health Matters
By Dr. Judith Black, medical director for Senior Markets at Highmark Inc.
Most adults know the importance of visiting their doctor when they are sick or have a chronic medical condition. They take their medications and follow their doctor's advice so they can improve their health. However, some people may not be aware of the importance of scheduling a visit with their doctor to learn how to stay as well as possible.
Now that spring has arrived, it's the perfect time to schedule your annual wellness visit.  While most doctor visits are about treatment, the annual wellness visit is about prevention. It's not a physical exam. It's a one-on-one discussion with your doctor to review your health from all angles — physical and emotional. At the visit, you and your doctor will create a personalized prevention plan based on your current health and risk factors. And best of all, it's covered in full for anyone with Medicare.
At your annual wellness visit, you should expect your doctor to have a discussion with you about your physical and emotional health during the past year; immunizations and preventive screenings, all medications you are taking, including prescription and over-the-counter items; and your lifestyle and wellness goals.
To make the most of your visit, you'll find it helpful to take a list of questions or concerns. Be sure to talk with your doctor about…
Ways to improve your balance and prevent falls
Any issues with bladder control
Ways to eat healthier
The amount of exercise that is right for you
Your body mass index or "BMI"
Medication safety
If you think that you may forget to ask questions or may not understand what is being said to you, feel free to ask a trusted friend or relative to come with you to the visit, then you can rest assured that you understand what you are being told and that you can follow your doctor's advice for your care.
Remember, take charge of your health by scheduling your annual wellness visit now because your health matters.