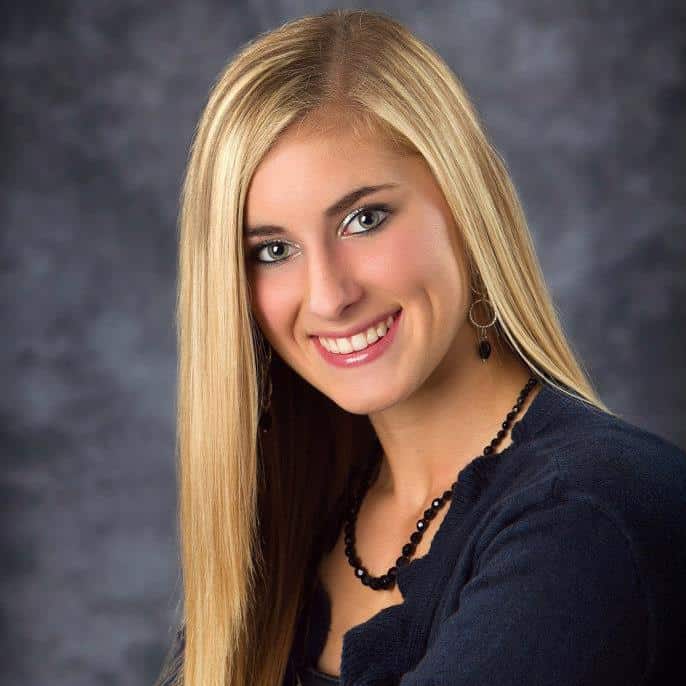 By Courtney Olesky
Many of us have indulged in a meal or two from Chipotle Mexican Grill. The company's business plan differs from other fast-food restaurants and focuses on finding simple, fresh, raw ingredients from local farmers rather than factories. While this may be beneficial for both the environment and local vendors, fresh food is subject to bacterial contamination on the path from farm to table. From November 2015 to January of 2016, the company fell victim to this risk, with at least 60 reported cases of Escherichia coli (E. coli) infections linked to food served at Chipotle restaurants in two outbreaks.
E. coli is a bacterium that can be found in the environment, foods and within the normal flora of our intestines. There are a variety of prevalent strains with most being harmless; however, there are more serious strains that can cause diarrhea, urinary tract infections, pneumonia and other illnesses. E. coli can infect anyone, but young children and the elderly are more susceptible to developing severe illness from the bacteria. The strain implicated in the outbreaks at Chipotle was STEC O26, a rare form of E. coli that releases a Shiga toxin associated with gastrointestinal effects, such as bloody diarrhea and abdominal cramps. Symptoms with this strain generally resolve within a week, but more severe illnesses can develop, such as a type of kidney failure called hemolytic uremic syndrome (HUS).  This complication involves the typical gastrointestinal symptoms as well as development of fever, fatigue, bruises, bleeding from the nose and mouth, and decreased urination.
According to the Center for Disease Control and Prevention (CDC), the outbreaks occurred across several states, including California, Delaware, Illinois, Kansas, Kentucky, Maryland, Minnesota, New York, North Dakota, Ohio, Oklahoma, Oregon, Pennsylvania and Washington. At least 22 hospitalizations related to the infections were reported but, thankfully, no instances of HUS or deaths were reported in either outbreak. Whole genome sequencing analyzed isolates from both the first and second outbreak, and investigators found significant relationships within the respective outbreaks, but not across outbreaks.  This means that within each individual outbreak, the cause was likely the same food item(s), but the first and second outbreak were caused by different food items. Additionally, the outbreaks may have originated from different locations.
In an attempt to determine the source of the outbreaks, the FDA conducted tracebacks that involved looking at a number of widely distributed ingredients. In this process, the FDA traced the food ingredients back to their origins and tested for the presence of the E. coli strain in question. They performed individual investigations of suppliers to try to determine the source.  Unfortunately, no food item or site was singled-out as the sole source of the outbreak.
To protect the public from further infections, Chipotle acted by closing 43 restaurants in Washington and Oregon in response to the initial outbreak.  These states held the majority of the reported cases. Chipotle worked with local health officials to ensure that proper testing was performed at the restaurants on materials, surfaces, and food ingredients prior to restocking, and that no employee was identified as the source of infection. All restaurants underwent deep cleaning and sanitation and additional safety procedures were implemented.  The 2,000 restaurants nationwide were even audited to ensure these safety standards were in place.  All of the ingredients were replaced in the closed restaurants prior to re-opening.  By taking these measures, the company has worked to prevent occurrence of any future outbreaks.
While this may not have been the best press headline for the well-loved fast-food restaurant, it still satisfies customers with its Mexican-style cuisine, such as its ever-popular burrito bowl (yes, I know the guac is extra!). Some hesitancy after the outbreaks was evident, with sales for the chain down 22% by October 2016. However, since then Chipotle has been on a financial up-swing with stock prices rising 15% between November 2016 and March 2017. Consumers should feel comfort knowing Chipotle has taken commendable measures to prevent further outbreaks and continues to try to cultivate a better world and transform the fast-food industry.
References:
Food with integrity. Chipotle Mexican Grill website. https://chipotle.com/food-with-integrity. Accessed March 10, 2017.

Food safety. Chipotle Mexican Grill website. https://chipotle.com/foodsafety. Accessed March 10, 2017.

U.S. Department of Health and Human Services. E. coli (Escherichia coli). Center for Disease Control and Prevention website. https://www.cdc.gov/ecoli/general/index.html. Updated November 6, 2015. Accessed March 10, 2017.

U.S. Food and Drug Administration. FDA investigates multistate outbreak of E. coli O26 infections linked to Chipotle Mexican Grill restaurants. U.S. Food and Drug Administration website. https://www.fda.gov/Food/RecallsOutbreaksEmergencies/Outbreaks/ucm470410.htm. Updated February 1, 2016. Accessed March 10, 2017.

Gillespie P, Long H. Chipotle sales down 22%. Customers still scared. CNN Money website. http://money.cnn.com/2016/10/25/investing/chipotle-earnings-one-year-after-e-coli/. Published October 25, 2016. Accessed March 24, 2017.

Investor relations historical price lookup. Chipotle Mexican Grill website. http://ir.chipotle.com/phoenix.zhtml?c=194775&p=irol-stockLookup&t=HistQuote&control_firstdatereturned=. Accessed March 24, 2017.
This article was written by Courtney Olesky, student pharmacist at Duquesne University School of Pharmacy, and reviewed by her faculty advisor, Dr. Jordan Covvey.
Courtney is a fifth-year pharmacy student at Duquesne University School of Pharmacy.  She currently works as a pharmacy intern at Excela Health Westmoreland Hospital.  She holds leadership roles in organizations such as the Student National Pharmaceutical Association (SNPhA), the American College of Clinical Pharmacy (ACCP), and Helping to Educate and Rehabilitate Together (HEART).  She intends to pursue a pharmacy residency post-graduation and is striving to become a clinical pharmacist in the hospital or outpatient setting.
Dr. Covvey is an Assistant Professor in Pharmacy Administration at the Duquesne University School of Pharmacy. She earned her Doctor of Pharmacy from the University of Kentucky in 2010, and then completed residency training at Virginia Commonwealth University Health System in 2011. She subsequently passed her board certification in pharmacotherapy (BCPS) and was selected as a recipient of a Fulbright grant to complete a Doctor of Philosophy at the University of Strathclyde Institute of Pharmacy and Biomedical Sciences in Scotland. She currently teaches in the public and global health curriculum for pharmacy students at Duquesne, and her research area is in the utilization of healthcare data, such as electronic medical records, for quality improvement in prescribing.