You can't turn on the TV or pick up a newspaper or magazine without reading something about the dangers of concussions in sports.  As the mother of a son who broke his back playing football, I know there are other dangers of sports as well.
But sports have many rewards for children and can be safe.
Diana L. Malone, Ph.D., is the Training and Consultation Coordinator for the Allegheny Intermediate Unit and point of contact for the Supporting Student Athletes website www.aiu3.net/studentathletes . Dr. Malone works with educators, coaches, parents, and student athletes on sports-related injury issues including concussion management, sudden cardiac arrest and heat-related illnesses.
The first aspect is to choose a sport that your child will enjoy and one that is appropriate for your child.
"Parents should take into consideration physical size, physical ability and where the child's sports interests fall," she said.
Once a sport is selected, parents should know the rules and regulations that organization or school follows.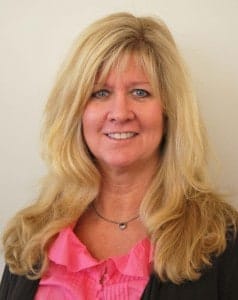 "Schools follow the PIAA rules which may be very different than what your community may follow. They may have their own rules and guidelines," Dr. Malone said. PIAA is the Pennsylvania Interscholastic Athletic Association, Inc. and is a non-profit organization dedicated to fair and safe sports for student athletes.
Dr. Malone said sports are not recognized by PIAA until seventh grade because they feel that children need to develop and grow before that age. Parents may want to use those same age guidelines themselves.
Once a child begins to play a sport, parents and the child should be proactive in preventing injuries. Having appropriate equipment that fits is key and the child knowing and understanding the sport and skills goes a long way.
Proper nutrition is also key, she said, in helping the child be healthy and strong – another key in preventing injuries.
So what do you do if you suspect your child was hit too hard or may have received an injury?
"It is like a persistent cough. You would take your child to the doctors if they had a cough that wouldn't go away," she said, "If you child has a pain that wouldn't go away from a hit or fall, take him to the doctors."
Open communication, as with every other aspect of parenting, is important for parents and children. The old "no pain, no gain" philosophy is just that – old. Parents need to let their children know that if something hurts or they don't want to play to let them and the coaches know.
"Parents and the student athlete should know the signs and symptoms of various types of injuries and have that open line of communication," Dr. Malone said.
Parents and student athletes should feel free to talk with coaches about any safety issues, said Dr. Malone.
"The most important thing is for the parent to be positive and supportive for their child. Athletes know their ability and know when they are hurt. The parent needs to be a soft place for the child to fall," she said.
It is also important to note that children in sports are safer than ever, she said, thanks to new regulations and legislation ensuring student athlete safety.
"The Safety in Youth Sports Act was put into law in July of 2012 and helps to ensure student athletes are not put into games too quickly after hits and possible concussions," Dr. Malone explained.
The act was created to help prevent serious head injuries and to help promote education about concussions. Dr. Malone suggests parents wanting more information on student athlete safety utlize the resources she has made available through the AIU3 website at  www.aiu3.net and search under "student athletes."