Childwise is a medical advice column for parents of children ages birth to 21. 
By Kathleen Ganster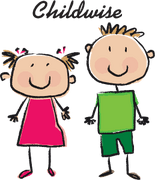 Bullying – it seems like it is in the news everyday.
But while we may hear more about it, that doesn't mean we are equipped to deal with it, especially when it comes to our own children.
What do you do if you suspect or know your own child is being bullied?
And what do you do if your child is the bully?
Both are issues educators are trained to deal with according to Dr. Eric Stennett, principal at Hampton Middle School, Hampton Township School District and educator for over 17 years.
"While I don't think traditional bullying is on the rise, certainly cyber-bullying is," said Stennett.
Hampton, like most districts, has an anti-bullying program in place that helps the children learn about bullying and how to deal with issues. But is also important for parents to know the signs of bullying.
According to Stennett, the classic signs that your child may be a victim of bullying include:
loss of interest in school and other activities
feigned illnesses, especially to avoid attending school
lower academic performance
lower self-esteem including depression and even thoughts of suicide
change in friends
change in habits
not wanting to ride on the school bus
"Middle school is a peak time for bullying because the students are going through changes and may not know how to deal with them," he said.
That doesn't mean that bullying doesn't happen at the elementary level, but it usually increases during middle school years.
"It gets more sophisticated, especially when it comes to the Internet," he said.
If a parent suspects a child is being bullied, reach out to teachers and or other trusted educators to assist with intervention and other services.
"Schools have systems in place to deal with these issues. An old school thought is, 'If I call, its just going to get worse,' but that isn't the case these days," he said.
"Once it is reported, we have to act upon it."
If you aren't satisfied with the response from a teacher or counselor, then reach out to another person including the principal or other administration if necessary.
"Or call the police," he said.
And of course, for bullying to be an issue, there has to be a bully.
What if you suspect your child is the bully?
Like children who are bullied, children who are the bullies also may have certain tell-tale behavior including some that are similar to those being bullied:
Changes in behavior
Changes in friends
An increase in fights
An increase in injuries especially do to fighting
Increase in school absences
"Contact the school as well. We can help with that behavior and help those children," he said.
Ignoring the behavior is the worst avenue to chose, said Stennett.
"Even if it isn't happening within the school reach out to us. We can help point you in the right direction. This isn't just a school issue, this is a community issue," he said.
For questions or suggestions for future Childwise columns, contact Kathleen Ganster at kganster@verizon.net.