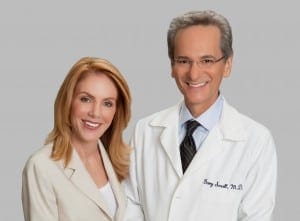 Book Review By The Bookworm Sez
c.2011, Workman Publishing $24.95 / $28.95 Canada 288 pages
You forgot an important event the other day and you're mortified, particularly because someone's feelings were hurt but that's not all.
Lately, you've been forgetting a lot of things. Where you put certain documents. The name of the actress in that old movie you love. What you had for dinner last night or where to buy favored foods.
You're afraid of the worst case scenario, but according to authors Gary Small and Gigi Vorgan, you may be worrying unnecessarily. In their new book The Alzheimer's Prevention Program: Keep Your Brain Healthy for the Rest of Your Life
you'll learn more.
It's easy to joke about forgetting things, but to the 80 million baby boomers in the U.S., memory slips are a serious thing: every 70 seconds, another American is diagnosed with Alzheimer's disease.
But forgetting isn't necessarily an indication of Alzheimer's, say the authors. There are lots of reasons for a minor lack of memory, including mere aging. The thing to remember is that our brains naturally contain some of the hallmarks of Alzheimer's disease in the presence of amyloid plaques and tau tangles. The difference is when the "accumulation reaches a critical threshold… when our brains can no longer compensate for the misfiring neurons."
That might happen early, or it might not happen at all.
The good news is that, no matter what your age, there are things you can do to stave off Alzheimer's and memory loss.
First of all, the authors say, get moving. Physical exercise significantly lowers the risk of dementia and improving your body's fitness will help your brain's fitness. Walking is good but any movement helps.
Learn to eat right, take supplements and add antioxidant foods to your diet, including fish, fruits, and nuts, broccoli and raisins. Always partner with your doctor.
Lower your stress level, especially if you're middle-aged. Studies indicate that frequent stress in mid-life raises the risk for Alzheimer's by 65%.
Lastly, laugh. Play mental games and do puzzles. Spend time with friends. And indulge in a little bubbly while you're doing it: studies show that moderate alcohol consumption is good for your brain.
Scared about constantly losing your keys? Think you're losing your mind? Read this book and forget about it because authors Gary Small, M.D. and Gigi Vorgan will show you that you needn't worry.
That's because worrying is counterproductive and so are a lot of myths you've heard about Alzheimer's. I really appreciated that the authors explained so much about the disease itself, which serves to answer questions that occur.
Another thing that's nice about this book is that it's not stuffy. Small and Vorgan use gentle humor in their instructions, as well as puzzles, light anecdotes, and fun. That makes it not just user-friendly, but quite inviting and, well… memorable.
Don't think that you need to be Of a Certain Age to read this book, though. The authors speak to readers in their 20s, as well as those twenty-somethings' great-grandparents, so if you want to keep your brain healthy at any age, this is a book to reach for.
Write it down.
Don't forget.
The Bookworm is Terri Schlichenmeyer. Terri has been reading since she was 3 years old and she never goes anywhere without a book. She lives on a hill in Wisconsin with two dogs and 12,000 books. For more information, visit bookwormsez@gmail.com.