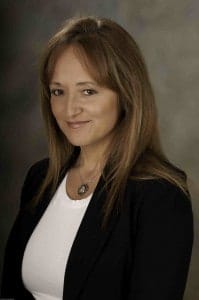 By Dr. Gina Lepore 
Americans report increasingly unhealthy levels of stress and related symptoms, and the holidays can often add to anxiety, stress, and depression. As much as they can bring joy, the hectic pace of the season, financial constraints, and for some individuals, reminders of loss, can make the holidays especially challenging. With use of anti-depressants and anti-anxiety medication on the rise, more and more consumers and their doctors are integrating into their healthcare regimen natural, safe and cost-effective antidotes to stress such as acupuncture.
Like many Americans, Rebecca L. had struggled with stress and anxiety for several years. A 32-year old artist living in New York City and working part-time as a nanny, she had tried psychotherapy to relieve her symptoms, but it wasn't until she stumbled upon acupuncture at the Pacific College of Oriental Medicine, New York clinic and began receiving regular treatments that she started to feel more sustained relief. Working as a young artist in New York City isn't always easy, but, says Rebecca, regular acupuncture treatments have made a marked difference in her mood and her ability to manage both the emotional and physical aspects of stress and anxiety.
Recognizing the benefits of acupuncture for patients like Rebecca, Western medicine is beginning to embrace it and other alternative therapies as important treatment options. Indeed, 42 percent of 714 hospitals in a recent American Hospital Association Survey offered at least one alternative treatment in 2010, and massage therapy and acupuncture were among the top outpatient treatments. Integrative medical practices opening up across the country are focused on more holistic care–incorporating one of the fundamental precepts of acupuncture and East Asian medicine by assessing the connection between mind, body and spirit in both diagnosing and treating patients.
How acupuncture works
Acupuncture involves the strategic placement of fine needles on specific points of the body. This can relieve muscle tension, regulate breathing, enhance blood circulation, and release endorphins, the body's natural "feel good" chemicals. Once inserted, the needles remain in the body for between fifteen to thirty minutes. Performed by an appropriately licensed and trained practitioner, the treatment is safe and usually painless.
Practiced for over five thousand years in China, studies are now identifying the scientific basis for the beneficial effects of acupuncture. Acupuncture point stimulation not only releases endorphins and a range of other neuro-peptides, including serotonin, that can affect relaxation levels, but also elicits an anti-inflammatory response in the body. Neuroimaging studies have demonstrated that acupuncture moderates brain function, particularly in areas involved in pain perception.
Like many medical therapies, acupuncture works best through repeated treatments generally based on the severity and duration of the condition, though patients often notice an effect upon stress levels during their first experience and in the following days. That said, practicing a little self-care this holiday and post-holiday season need not deplete scarce holiday funds. According to the National Institutes of Health National Center for Complementary and Alternative Medicine, 70 to 80% of insurers now cover acupuncture; clinics at acupuncture colleges offer acupuncture and massage sessions supervised by licensed practitioners at reduced rates; and a variety of locations offer Community Acupuncture at affordable (often sliding scale) rates.
"The practice of medicine need not be an either/or proposition—Western medicine or Eastern therapies," said Belinda Anderson, Ph.D., assistant professor at Albert Einstein College of Medicine in New York and academic dean at Pacific College of Oriental Medicine. "Acupuncture treatments have proved significantly beneficial in addressing any number of medical issues in patients—including depression, anxiety and seasonal affective disorder. Integrating a variety of specialties and treatment options under one roof provides a continuity of care that translates to greater patient outcomes and satisfaction."
Rebecca agrees. "I'm an advocate of acupuncture for life," she says.
Dr. Gina Lepore is the COO of Pacific College of Oriental Medicine's (PCOM) New York campus and Vice President of the NY State Board for Acupuncture. A licensed acupuncturist, she holds a doctorate in Acupuncture and Oriental Medicine from PCOM, and an MBA from Wharton School of Business. Lepore also sits on the NY State Department of Education's Acupuncture Licensing Board. One of the oldest and largest schools of Oriental Medicine in the country, PCOM offers master's and doctoral programs in Oriental Medicine, certificates in Massage and Asian Bodywork, and a new Bachelor in Science Completion Program in Holistic Nursing. Dr Lepore can be reached at glepore@pacificcollege.edu.