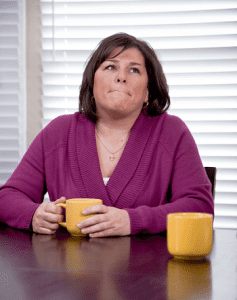 I woke this morning still tired. Exhausted really. (Funny, that's how I woke up yesterday, too.) I woke up about every 35 minutes making sure I hadn't missed my alarm or a call from the hospital. I knew today would be a busy day as Grandpa started his next round of chemotherapy and Grandma had her own appointment with a doctor. Anticipation and nervousness never let me fully fall asleep…
Most family caregivers will recognize that journal excerpt as if it's their own writing. The selection from Cat Koehler's blog describes the exhaustion, anger and nervousness caregivers can be overwhelmed with when helping a loved one navigate through illness. 
There are ways to provide relief and find time to care for yourself when caring for a loved one with cancer: 
1. Invite others in.
As the primary caregiver, no one knows your loved one's situation as intimately as you do. You may find it hard to break away or trust others to take your place, even in the simplest of tasks, but this is exactly why you should. Inviting a friend or family member to pitch in can be a breath of fresh air for all involved, and it gives you a much-needed break.
2. Delegate transportation.
Consider allowing a friend or family member to serve as taxi on appointment days. Between treatments, doctor visits and follow-ups, a cancer patient's calendar can be grueling to maintain alongside your other day-to-day responsibilities. Delegating your loved one's transportation to and from appointments to a trusted third party may bring some relief to your strained schedule. If family and friends are not available, consider contacting your local Home Instead Senior Care franchise office to inquire about transportation services as a convenient alternative.
3. Take a coffee break.
Or, take a walk, do some yoga, or just do a little bit of nothing at all. No matter how busy and stress-filled the days get, taking quiet moments for yourself is essential to your well-being. As a caregiver, what is essential to your well-being is essential to your loved one's well-being. Be intentional about carving out a few minutes several times a day to do something that refreshes you, however simple that something might be.
4. Remember.
The work you are doing is hard work, but it is also good work. Yes, caring for a cancer patient can be physically, mentally and emotionally draining, but your efforts are vitally important. You are making a real, tangible difference in the life of someone you love. Don't give up, but do take care of yourself.
For more tips and information, visit CaregiverStress.com.
CAREGivers from Home Instead Senior Care can make a difference in the lives of older adults and their families by providing support with activities of daily living to help keep them independent for as long as possible.  For more information about Home Instead Senior Care visit www.homeinstead.com/greaterpittsburgh or call 1-866-996-1087.